How to Combat Against Upcoming Varients of Covid-19
Keywords:
Sustainable, development, resilient cities, Covid-19 pandemic
Abstract
New variant of Covid 19 poses a threat to re-imagine and re-design our cities, which will result in to reduced transportation and a brighter sky. The key objective of the study intends to enlighten how the new variant of COVID-19 may effect cities and their residents socially, economically, psychologically and to suggest measures to combat the effects of a pandemic. Cities are growth engines, and policymakers can help them become more sustainable by creating jobs, reducing poverty, and assisting in the resilience of cities. This is especially relevant for developing countries, which, in comparison to developed ones, are rapidly urbanizing. The researcher carried out a detailed survey in the case study area (Lahore) to gather the facts regarding the impacts of COVID-19. The reliability analysis technique was used to analyze the results. The variables/factors were reliable at the value of 0.8, and 0.7.  The analysis shows that residents faced problems in mobility, daily commute, and unavailability of hospitals and health care units. Residents were affected psychologically as well. The most significant impact of the lockdown which proved itself a blessing was the improvement in air quality and the environment of Lahore. The researcher concluded that the epidemic will have a significant impact on Pakistani city administration and governance. Future decisions will determine if post-COVID cities are more environmentally friendly to construct and manage. However, in addition to economic growth, it is vital to address the social and environmental aspects of long-term sustainability.
References
"WHO warns Pakistan's COVID-19 cases can surge to 200,000 by mid July."
E. Volz et al., "Transmission of SARS-CoV-2 Lineage B.1.1.7 in England: Insights from linking epidemiological and genetic data," medRxiv, p. 2020.12.30.20249034, Jan. 2021, doi: 10.1101/2020.12.30.20249034.
M. Umair et al., "Importation of SARS-CoV-2 Variant B.1.1.7 in Pakistan," J. Med. Virol., vol. 93, no. 5, pp. 2623–2625, May 2021, doi: 10.1002/JMV.26869.
"COVID-19 lockdown to leave people jobless, businesses closed in Pakistan."
M. McKee and D. Stuckler, "If the world fails to protect the economy, COVID-19 will damage health not just now but also in the future," Nat. Med. 2020 265, vol. 26, no. 5, pp. 640–642, Apr. 2020, doi: 10.1038/s41591-020-0863-y.
S. Jain and T. Sharma, "Social and Travel Lockdown Impact Considering Coronavirus Disease (COVID-19) on Air Quality in Megacities of India: Present Benefits, Future Challenges and Way Forward," Aerosol Air Qual. Res., vol. 20, no. 6, pp. 1222–1236, 2020, doi: 10.4209/AAQR.2020.04.0171.
E. Callaway, "Russia's fast-track coronavirus vaccine draws outrage over safety," Nature, vol. 584, no. 7821, pp. 334–335, Aug. 2020, doi: 10.1038/D41586-020-02386-2.
S. M. Mubeen, S. Kamal, S. Kamal, and F. Balkhi, "Knowledge and awareness regarding spread and prevention of COVID-19 among the young adults of Karachi," J. Pak. Med. Assoc., vol. 70(Suppl 3), no. 5, pp. S169–S174, May 2020, doi: 10.5455/JPMA.40.
K. Abid, Y. A. Bari, M. Younas, S. Tahir Javaid, and A. Imran, "Progress of COVID-19 Epidemic in Pakistan," Asia-Pacific J. public Heal., vol. 32, no. 4, pp. 154–156, May 2020, doi: 10.1177/1010539520927259.
M. Wang et al., "Temperature Significantly Change COVID-19 Transmission in 429 cities," medRxiv, p. 2020.02.22.20025791, Feb. 2020, doi: 10.1101/2020.02.22.20025791.
T. H. Mallhi, A. Ahmad, M. hammad Butt, S. Misbah, Y. H. Khan, and N. H. Alotaibi, "Chloroquine and Hydroxychloroquine in COVID-19: Practice Implications for Healthcare Professionals," J. Coll. Physicians Surg. Pakistan, vol. 30, no. 2, pp. S124–S128, 2020, doi: 10.29271/JCPSP.2020.SUPP2.124.
K. Ahmed, S. Shahid, and N. Nawaz, "Impacts of climate variability and change on seasonal drought characteristics of Pakistan," Atmos. Res., vol. 214, pp. 364–374, Dec. 2018, doi: 10.1016/J.ATMOSRES.2018.08.020.
J. J. Klemeš, Y. Van Fan, R. R. Tan, and P. Jiang, "Minimising the present and future plastic waste, energy and environmental footprints related to COVID-19," Renew. Sustain. Energy Rev., vol. 127, p. 109883, Jul. 2020, doi: 10.1016/J.RSER.2020.109883.
H. Li, S. M. Liu, X. H. Yu, S. L. Tang, and C. K. Tang, "Coronavirus disease 2019 (COVID-19): current status and future perspectives," Int. J. Antimicrob. Agents, vol. 55, no. 5, p. 105951, May 2020, doi: 10.1016/J.IJANTIMICAG.2020.105951.
L. Meng, F. Hua, and Z. Bian, "Coronavirus Disease 2019 (COVID-19): Emerging and Future Challenges for Dental and Oral Medicine," J. Dent. Res., vol. 99, no. 5, pp. 481–487, May 2020, doi: 10.1177/0022034520914246.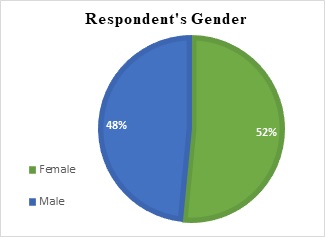 How to Cite
ansari, mahnoor zamir. (2022). How to Combat Against Upcoming Varients of Covid-19 . International Journal of Innovations in Science & Technology, 4(3), 821–838. Retrieved from https://journal.50sea.com/index.php/IJIST/article/view/291
License
Copyright (c) 2022 50sea
This work is licensed under a Creative Commons Attribution 4.0 International License.